Synopsis: WaterMark Living acknowledges record attendance and sales at the recent Fall High Point Market. A trio of educational presentations held in the showroom also drew positive attendance and feedback to outdoor living topics from designers and furniture store buyers.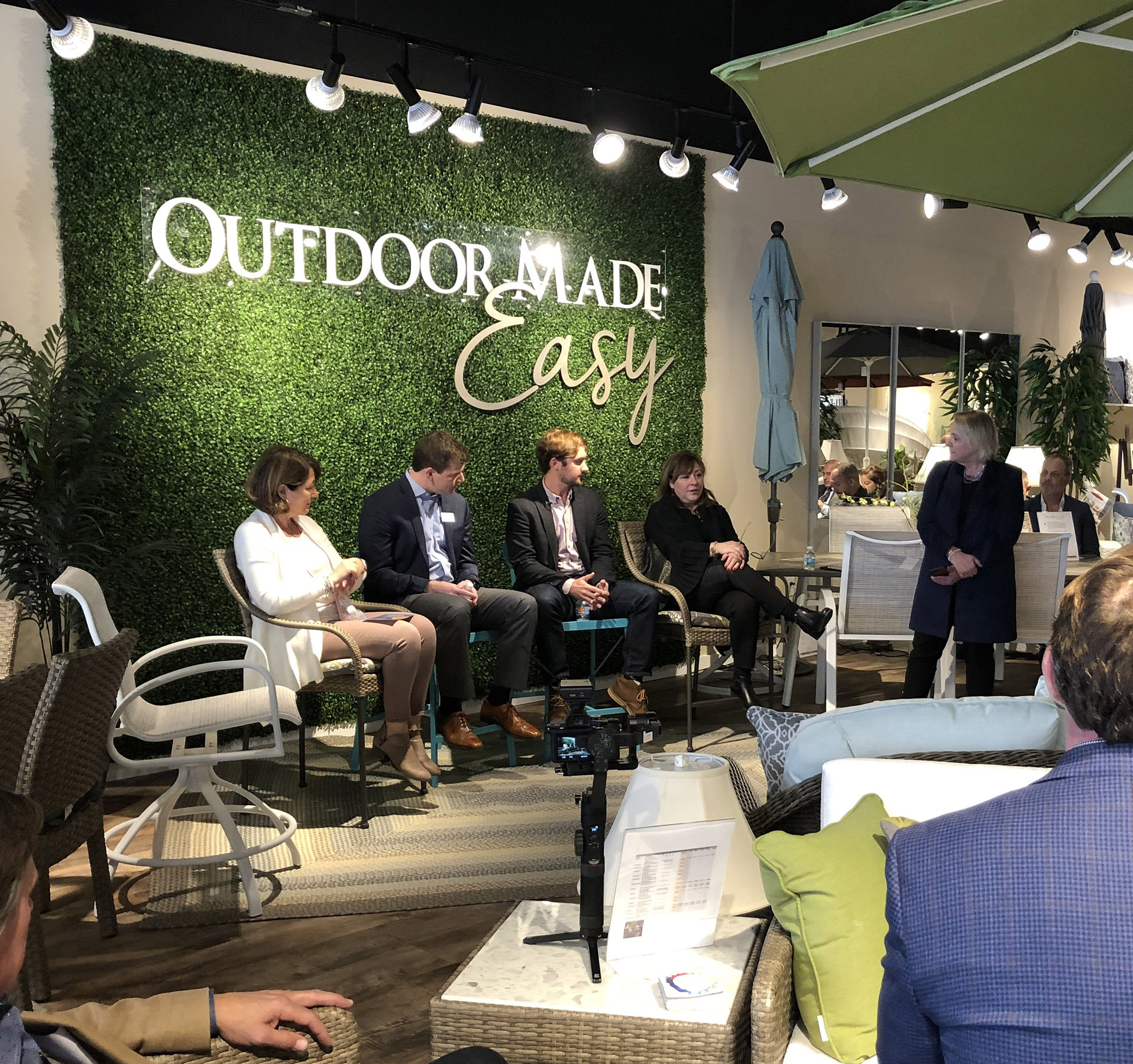 November 14, 2019 - Largo, FL -- WaterMark Living is proud to announce outdoor living, casual furnishings and curated looks continued to draw a positive response during the recent Fall 2019 High Point Market. Record showroom attendance and sales were recorded as new customers, retailers and design buyers responded to WaterMark's outdoor living products. Coordinated collections and custom design options coupled with multiple educational presentations received positive marks throughout the market.
"For WaterMark Living, our High Point show set records with numbers of customers coming in, as well as sales numbers," said Chad Harper, national sales manager, WaterMark Living. "We saw positive growth with larger orders and the addition of larger volume new customers."
The growth in sales was augmented by an increased focus within WaterMark Living's business model toward commercial projects. The emphasis on full line furniture retailers has been expanded to the contract market with each seen as positive trends resulting in a growing outlook for the 2020 season.
WaterMark Living's well-attended educational presentations included three Lunch 'N Learn sessions each centered around the outdoor living segment. "Eight Designer Secrets of The Outdoor Room" was presented by designers Patti Allen and Stephanie James of High Point 's Allen and James Designs, took place on the opening day of market. On Sunday, Furniture Lighting and Décor partnered with WaterMark Living for a panel discussion on performance textiles with designers and fabric vendors offering their expertise in outdoor fabrics. Amanda Frisbee of Sunbrella took the stage on Monday to present a CEU talk on the correlation of well-being and color within outdoor textiles.
For more information about WaterMark LivingTM and its line of quality products, visit www.watermark-living.com.
Click here to view the Panel on our YouTube Channel!
# # #
Image – Furniture Lighting and Décor Editor Diane Falvey leads a Performance Fabric Panel Discussion
About WaterMark LivingTM.
WaterMark LivingTM is a complete casual resource with more than four decades of dedication in sourcing quality outdoor and rattan products designed and proven to stand the test of time. Created by retailers for retailers, WaterMark LivingTM provides fashionable product that is highly customizable with quick turnaround times, from deep seating to casual dining, lighting and accessories. www.watermark-living.com